3
X

10
How Waterbury Rebuilt Itself
as a City of Strength
3x10 is a special three-part docuseries about the amazing progress made in Waterbury over the last ten years. Featuring one-of-a-kind interviews and an in-depth commemorative book, 3x10 provides answers for how the former "Brass Capital of the World" fixed its foundation, and created an environment of endless possibilities.
---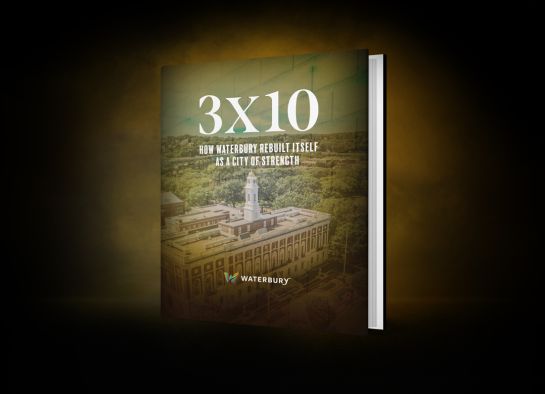 3
X

10
How Waterbury Rebuilt Itself
as a City of Strength
Get the commemorative hardcover book.
Proceeds support Waterbury nonprofit organizations.